Feeling stuck for new marketing ideas?
Well, it may be because you are looking at things the wrong way.
Too focused on reaping results as soon as you invest.
Let me burst that bubble for you: Hard selling has become a thing of the past.
In this day and age, people won't buy from you just because you tell them to. They now have access to a lot of resources, both for information gathering and purchasing.
Back in the day, you can entice people to buy from you when you are brazen enough to show up in front of their doors and talk their ears out.
Way back when, you can get a sale from someone you've met at an elevator ride.
But that's just it. The market has evolved into a community of people who have generous access to relevant information.
If you want to sell in this new market environment, you need to know how to speak the language of modern-day consumers.
You can do exactly that by learning about Attraction Marketing.
What Is Attraction Marketing?
Attraction Marketing tells us that the fastest way to convince people is to "show them."
To explain this attraction marketing definition further, it is a marketing methodology that focuses on "attracting" target individuals.
All of this, done by showing them how a product or service has improved your or other people's way of life.
This approach emphasizes the value of quality and authentic content in fostering client trust and confidence.
Attraction marketing has even helped these businesses connect with their niche markets:
4 Brand Examples That Use Attraction Marketing
1. Neil Patel
If there is one name every digital marketing professional would know, it's Neil Patel.
He is prime example of how a person can become a brand. Neil Patel is a digital marketing influencer that "teaches by example."
Everything he writes about, he experienced for himself.
He teaches fellow digital marketers how to take their business to the next level by showing them exactly how he got to the peak of his success.
Neil is generous with information, and isn't afraid to lay all his cards on the table to help other digital marketing aspirants learn from the best.
His approach to marketing is authentic, relatable, and relevant – not to mention, he has real results to show for his tested and proven methods.
This is what earned him the attention of what would probably be the biggest audience in the digital marketing niche.
He consistently rolls out informative and detailed guides for young marketers to follow, and a lot of people follow and appreciate him for it!
2. Seth Godin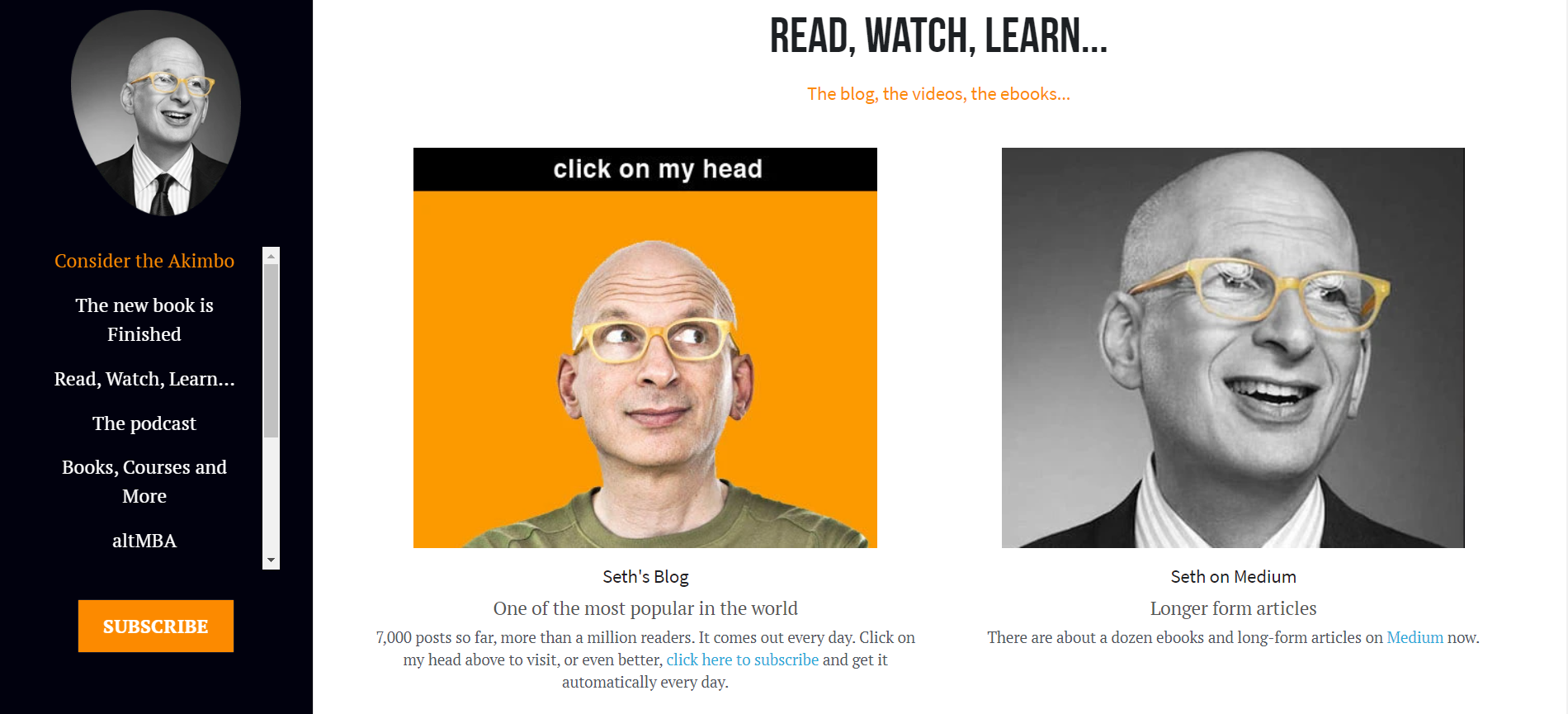 You've probably heard of this quote before: Content Marketing is the only marketing left.
This famous line spoken amongst digital marketing professionals has been spoken by another pillar of the digital marketing world – Seth Godin.
Much like Patel, Godin centralizes his marketing approach on informative content.
In fact, he has been dubbed as "the ultimate entrepreneur for the information age" due to his many written feats.
To date, Seth Godin has published around 17 books on marketing, leadership, and business.
His influence in the digital marketing world is strongly driven by his insistence on quality in all aspects of a business – from product, service, marketing, and customer service.
3. Dhar Mann
Dhar Mann is one of the most followed influencers in social media.
He is best known for his engaging stories which he tells in short or mini films.
His content has made such a huge wave impact that, to date, he has already garnered an audience of 30 million people across different social media channels.
To what does he owe all this success? Simple life lessons.
He makes short, relatable, and thought-provoking content – and almost always ends them with a heart-tugging lesson.
Most of his videos portray very simple life lessons – but most of which are relatable to problems of the modern age.
Dhar Mann's approach is simple.
They attract their audience by raising a common (and often problematic) scenario that most people can relate with, and gives them the promise of a "solution" by watching their content.
4. Matthew Hussey
Matthew Hussey is best known for his "love guru" content in social media platforms.
He is an influencer and motivational speaker who often talks about love, relationships, breakups, moving on, and the law of attraction.
As with the previous personalities mentioned on this shortlist, Hussey also uses his own experiences in love and life to make his content relatable – to women, mostly.
Hussey's content is immediately engaging, and always relevant to his target audience.
Videos like "3 Man-Melting Phrases That Make A Guy Fall For You" even received close to 20,000,000 views on YouTube!
11 Best Ways To Pull In Customers For Your Business
Step #1 Brand Yourself
One of the most common mistakes business owners make is detaching themselves from the brand they are trying to create.
There are a number of reasons why an entrepreneur might do this.
One, they do not want to associate past mistakes with the new brand they are trying to build.
Two, they do not have 100% confidence in the business they're trying to put – thus, their decision to isolate the business's affairs from their own. So if the venture fails, their personal reputation won't be as heavily impacted.
Three, they have a misconstrued belief that people feel less intimidated to buy from generic brands.
If what is stopping you from associating yourself with your business and marketing yourself as the brand is the fear that you might fail and suffer the backlash of that failure…
…Then you are not ready to start a business. 
After all, you have to be able to take pride in being an entrepreneur.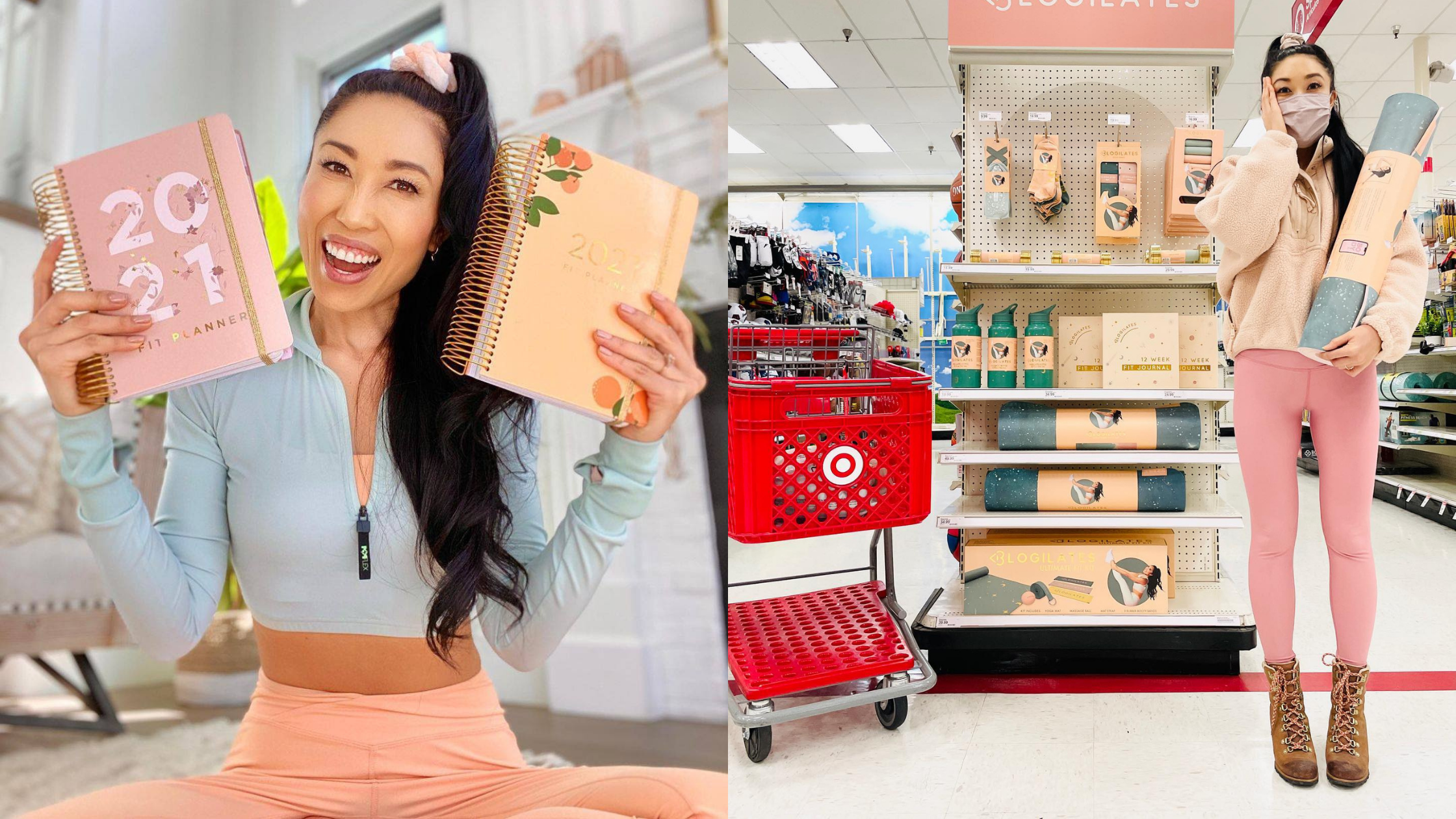 If you can't even trust yourself that much, how would you expect your target market to trust you?
Companies are temporary. You're here to stay.
When you focus your branding efforts on yourself as a person, your brand gets stronger.
You can fail ten business ventures and still be able to get back up as long as there are people who support you.
When clients enrol in a fitness program, they don't do it because they are convinced that the program is 100% effective.
They do it because they trust the fitness coach who is managing it – and who would be managing them.
People will browse a lot of companies; they'll encounter a lot of businesses. But in the end, they will purchase from people they trust.
If you are a professional who has extensive experience in a certain field, it's much easier to show people proof of your achievements.
In a fitness instructor setting, people are more likely to believe that the program is legitimate when you have your lifestyle and healthy physique to show for it.
Compared to marketing a fitness company or centre, making yourself the brand of your business seems much more realistic and convincing.
So again, don't be afraid to be your own brand. If you can't own up to your business – who will?
Step #2 Define Your Customer Avatar
Do you know why almost half (45%) of new businesses fail in the first five years of operation?
It's because they do not know who their products and services are for.
One huge tip I can give you before you start anything at all is to get to know your customers.
…Or at the very least, have a good idea of what your customers should be like.
How do you do this? Create "personas" or "avatars."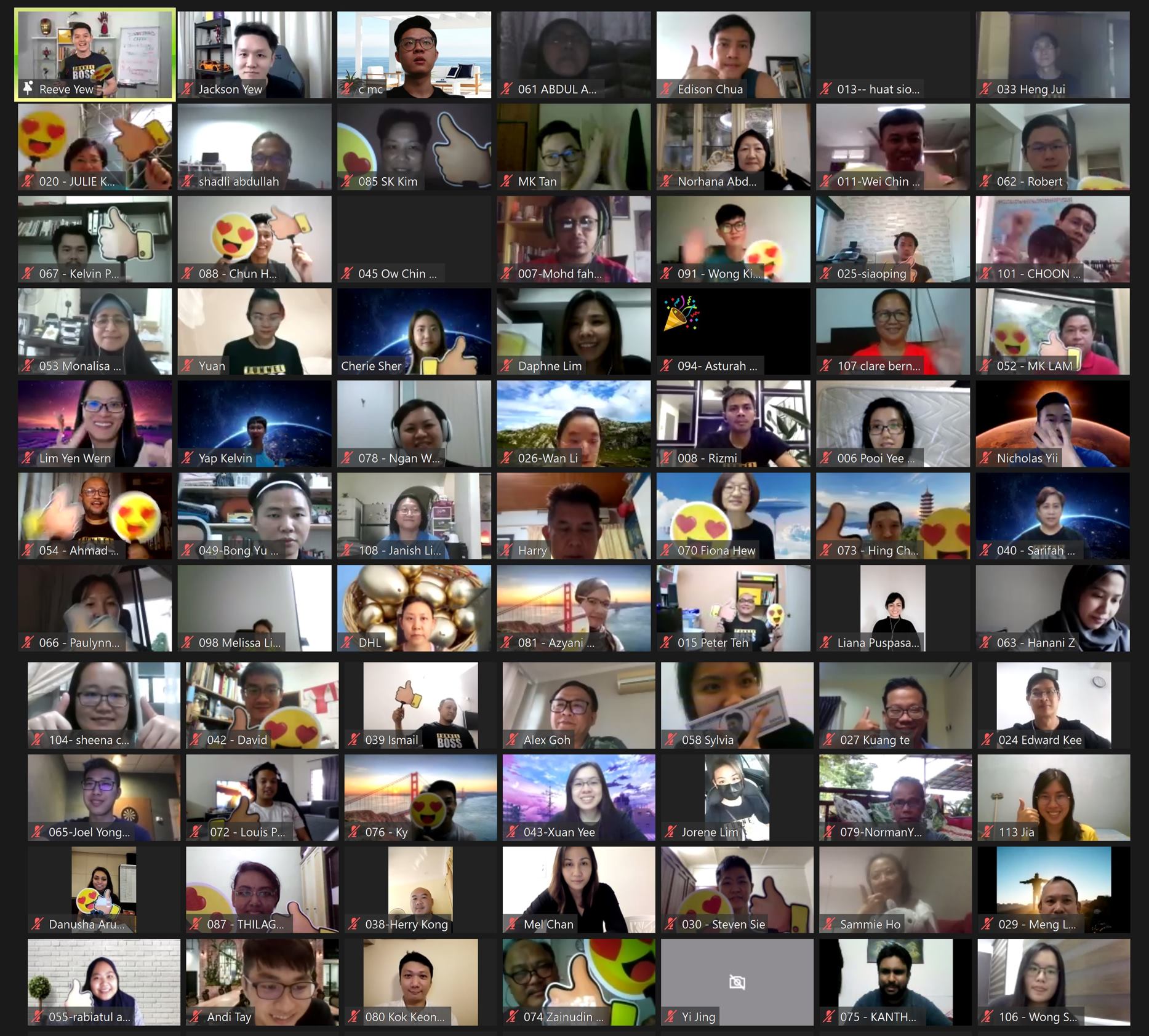 Personas or avatars are what you'd call your ideal customers.
For every product or service that you plan to launch, you should already have a clear idea of the types of people you would want to sell them to.
For example, breakfast cereal.
For this specific type of product, you can say that your avatars or idea customers would be:
School children who are half-awake in the morning and are likely to benefit from the sugar rush.
The salary man who hasn't got the time in the world to make eggs and bacon at 7 in the morning.
Mothers who have toddlers who are attracted to colorful and sugary snacks.
Depending on the type of breakfast cereal you are trying to sell, these personas you create can be more or can be less (e.g. Vegan cereal for Vegan customers).
Anyway, defining your audience before planning out your marketing strategies is essential if you want to attract the right attention.
Other person marketing examples aside from the one cited above may be worth checking out.
Aside from avatars, another thing to consider is the price point of the product or service you want to sell.
What type of audience would you want to engage with?
What buying capacity do you want them to have?
Determining how many people you want to serve and for what price are you willing to serve them will help you target the right individuals going forward.
Step #3 What Are Your Audience's Struggles?
After defining your audience, the next step is to understand them.
First is the question: Why did you choose this type of audience?
You don't really need to undergo attraction marketing training to understand why you chose a specific type of audience.
There is always a clear reason why you targeted a specific group of people. Your motives may be monetary or maybe it's a niche you know your brand can perform in best.
Whatever the case is, since you chose to engage with that audience, it is now your job to get to know them.
More specifically, you have to fully absorb your audiences' experiences and find out their biggest challenges.
You see, entrepreneurs are not just "people who sell."
They are mind readers and problem solvers; they anticipate the potential sources of difficulties or challenges their markets may be struggling (or will struggle) with and they offer their product or service as the solution.
If you don't understand where your clients are coming from, if you cannot resonate with their feelings of frustration and difficulties, it would be harder to engage with them in a relatable way.
This is not the best sounding suggestion but you need to hit your audience where it hurts.
This is the only way they'll know you get them.
Step #4 Are You Relatable?
Now that you know your audience and you understand what it's like to be in their shoes, the next step is relay this message.
Otherwise, they wouldn't really know that you exist to help them, right?
This is where effective content marketing comes in, and where most of your attraction marketing will be focused on.
Your ability to sell your product or service will heavily depend on how well you can convey their purpose to users.
I made a video like this a while back to address some problems of my target audiences head-on:-
How to Make Income As A Broke College Kid

Tired living off your college allowance? I've got ONE major advice for you to start planning & making LONG TERM income while you're still studying (no need to dropout!)

Posted by Reeve Yew on Wednesday, October 21, 2020
The number one rule of the attraction marketing system is to focus on value. This is how you get to attract hot leads to your business.
You see, whenever we pay for something, we expect to experience any or all of the following:
Satisfaction
Convenience
Comfort
Fulfillment
Relief
When you prepare your content copy, you have to make sure that you emphasize these points.
Always make it about your customer and what they can gain from you and your business.
People love free and useful stuff.
Yet, many entrepreneurs are too scared to inject too much value into their content because they fear that people won't buy something they already get to know for free.
Shake off this fear.
I'm not saying you should turn your business inside-out and just do it all for free.
However, giving people enough information and value to keep them interested is necessary if you want your content to attract the right people.
Step #5 Interact With Your Audience
What happens when a fisherman tries to fish in a dead spot? He doesn't get a good catch.
What happens when a fisherman impatiently reels in his rod? His prey gets away.
The same logic can be applied in the world of digital marketing.
You can't get paying customers when your audience is too limited, and you also can't get anyone to buy when you are being too impatient.
The right approach should be to:
Grow your audience.
Interact and engage with them consistently.
Reel them in with a compelling offer.
You need to be farming in the right areas and cultivate relationships before you can make a successful harvest.
Growing your network, especially, is a crucial step – you need to know when and where "your people" will show up.
Network marketing tools are helpful in this regard; these applications can help you get more people into your attraction marketing lead system.
If you skip one of these three steps, or even rush to complete them, you will be met with unfavorable results and you will have to start all over again!
That is assuming you get that second chance.
Always follow this three-step process and you will for sure increase your sales and conversions.
Step #6 'Hit' Them Where It Hurts
You know people need your product or service; you know many of them are struggling with problems that could easily be solved if only they accept your offers.
So, why?
Why are people so reluctant to buy even if that purchase can potentially change their life for good?
There are many reasons why buyers' reluctance surface, but it always boils down to one main factor…
…There is zero sense of urgency.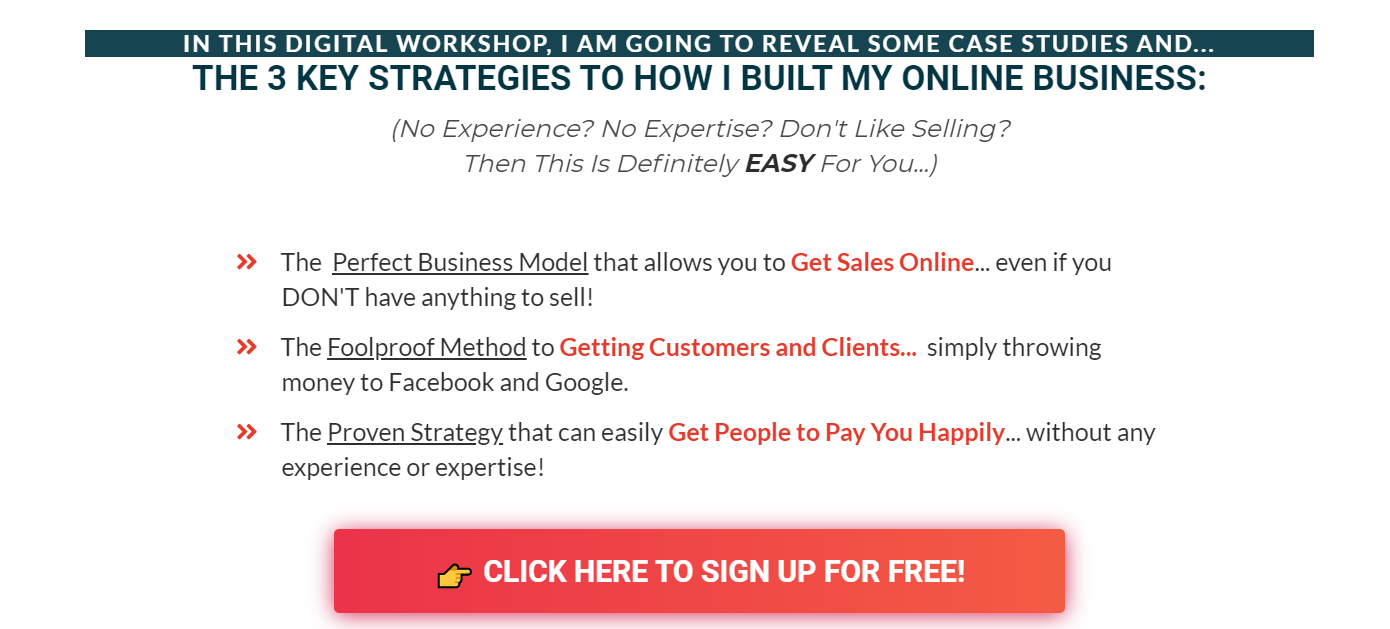 When people don't feel the need to buy something right away, they'll put it off.
Yes, it could have made their life much easier. Yes, it could have provided them happiness, comfort, satisfaction, relief, etc.
But they don't know that, and they won't know that unless you remind them why they need it.
As a marketer who wants to attract attention, you need to give these "pain points" a little poke so that you bring them back into the buyer's awareness.
This way, their sense of urgency is refuelled and they are reminded that they could indeed benefit from what you offer.
Of course, I strongly advise against doing this when you don't have the solution that could help them out. Don't open wounds you know you can't heal. Makes sense?
When writing your copy, make sure to mention pain points in a relatable and non-offensive way, and be quick to offer a solution for it.
Step #7 Build More Streams of Income
The logic is simple, really. The more products you have, the more you can offer to a diverse set of audience with varying needs, preferences, and buying motivations.
When you can match more of your offers to your audience's unique selections, you'll eventually come up with more sales and conversions.
However, this too, can be a double-edged sword in the world of marketing.
One problem that can arise is that when your offers are polar opposites, or they each occupy "extremes" (too high and too low a price), your audience will be unevenly divided – most of which likely favoring the cheaper option.
There's also the issue of having to evaluate the differences in value of your services for low and high ticket sales.
This problem would be most prominent for service-based businesses.
As for retail businesses, having too many product offers can also be a problem as it may entail higher and more expensive production costs without the assurance of all the products performing well.
If somehow only one or two products are well-received by the audience and the rest are ignored, it would create a massive surplus of goods with no potential market.
Multiple income streams can help your business accommodate more types of customers, but you also have to monitor these income sources closely.
You can also look into upselling or packaging your offers so that you can sell multiple items or services with every transaction.
Step #8 Plan Out Your Price Points
As a continuation to what I discussed in the previous point, another thing that you should do is plan out your product or service's price points.
This can help you avoid selling your products at extremely low or high prices, and create a large rift between your customers.
Identifying price points you are comfortable with for your business will also help you discern what type of customers you want to engage with and what type of transactions you'll prefer for your business.
Will you prioritize selling low price products in larger quantities or high price quality items in fewer quantities?
Do you want to sell to the general masses? Or, are you targeting people with more expensive taste?
Deciding on price points that you are comfortable and convinced with will help you market and sell with more confidence, and in turn, attract more buyers' attention.
Step #9 Don't Be Afraid Of Your High Prices
This is especially true when you have decided to focus on high ticket sales.
When you know for a fact that your product or service is worth it, and you are thoroughly convinced of the value it can add to your customers' lives, then you need to be confident enough to stand with the price you gave it.
For instance, if you are offering business coaching for high-tier clients for $20,000 – own that price!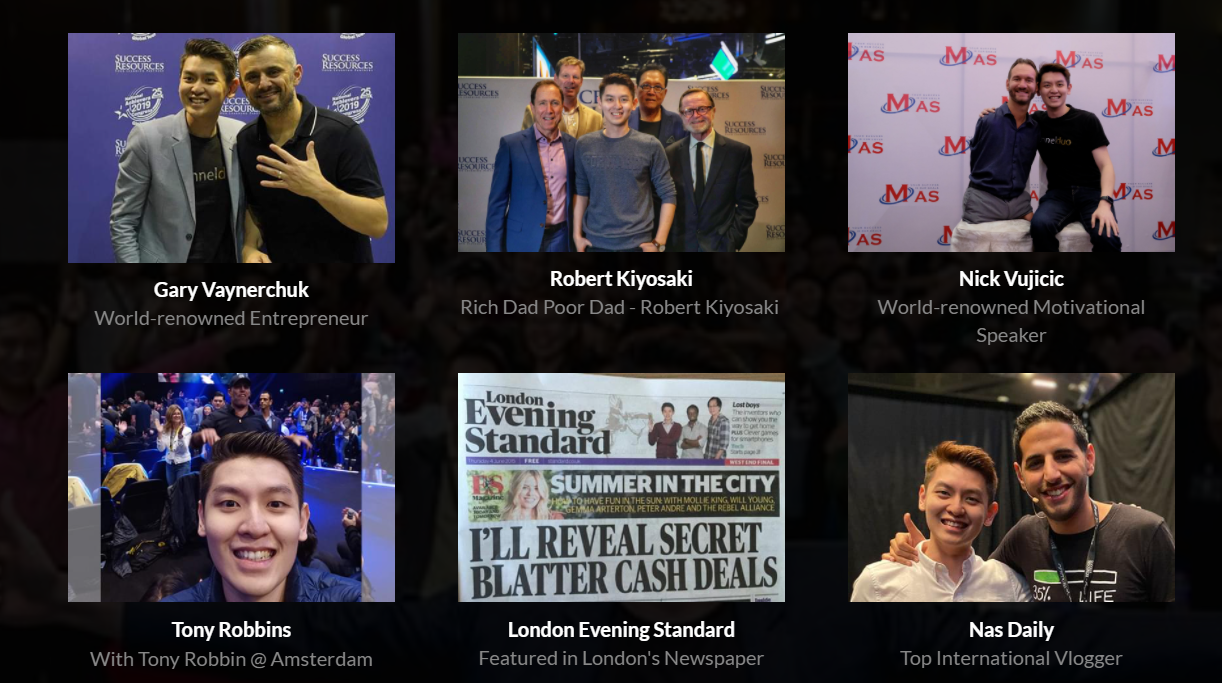 Even if you are selling a $20,000 high-ticket coaching program, but the results and value that program brings your client amounts to five or ten times the amount they paid, then they can confidently say it was worth it.
Don't wimp out when it matters.
When you decide on everything, make sure that you can see it through till the end.
Going back and forth will only make you lose business – or worse, lose clients' trust.
Step #10 Give Clear Directions
Sure, the goal is to 'attract' a bigger audience thus, attraction marketing.
However, there are many cases in which marketers misconstrue 'attract' with 'chaos.'
When you are trying to impress an audience, it's easy to get carried away and you end up running your mouth to no end.
You want to lay all your cards on the table, impress them with all the qualities and features of your latest offers, without even stopping for a moment to think – are they still following what I'm saying?
When you create content with the intention to attract, don't just focus on riddling your copy with flowery words and over-the-top phrases.
Above all, focus on clarity. Give clearer instructions to your audience!
Tell people exactly what they need to do and where, if they want to make a transaction with you.
Give one clear CTA, and funnel them to take succeeding steps.
It's not always about getting them to do everything all at once. You have to guide them gently but surely.
Step #11 Consistency Is Key
Now, down to the very last step: Consistency.
Step 11 is simply a reminder that you should do all these steps tirelessly, perseveringly, and consistently if you want to win with your chosen attraction marketing strategies.
There is no such thing as a perfect attraction marketing formula.
You have to go through all the steps with patience and determination.
If you do this over and over and without fail, you will begin to see real results.